Design Technology
At Cullingworth Village Primary School children are given the opportunity in DT lessons to develop skills, knowledge and understanding of designing and making functional products which have a variety of structures, mechanisms and electrical control using different materials including food. We believe that DT helps the children understand the designed and made world in which they live. We believe that learning to cook is an essential life skill and will support a brighter future for our children.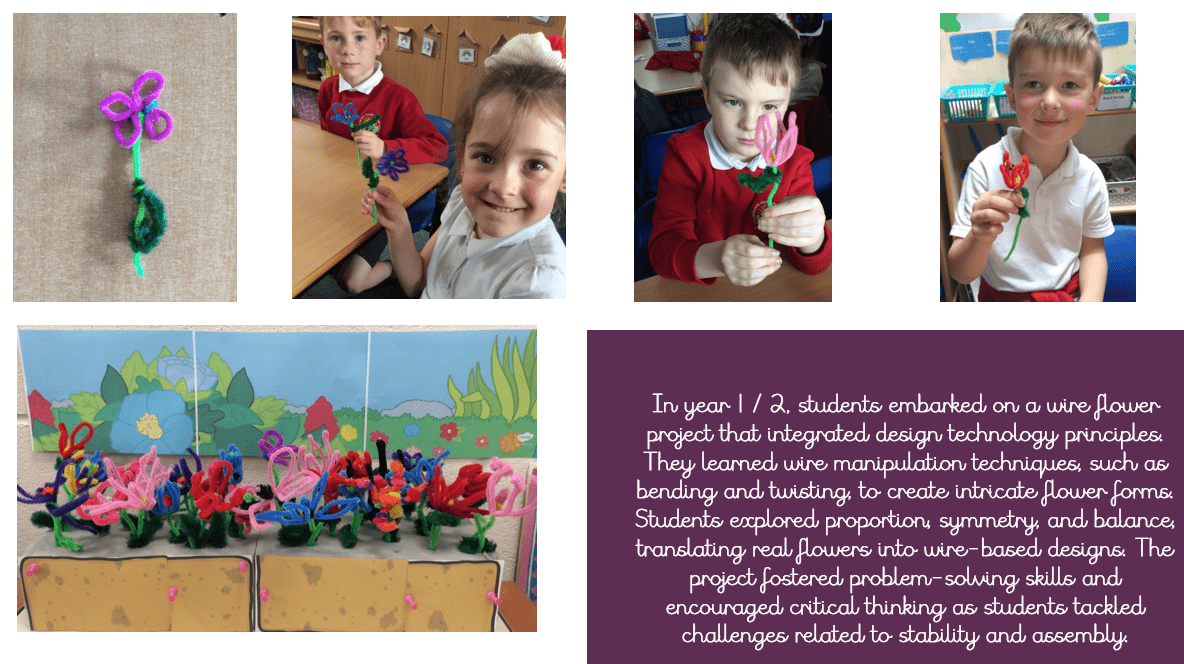 The national curriculum for design and technology aims to ensure that all pupils;
develop the creative, technical and practical expertise needed to perform everyday
tasks confidently and to participate successfully in an increasingly technological world
build and apply a repertoire of knowledge, understanding and skills in order to design
and make high-quality prototypes and products for a wide range of users
critique, evaluate and test their ideas and products and the work of others
understand and apply the principles of nutrition and learn how to cook.
Our cross-curricular approach links DT with other subjects, such as art, maths and science, through a theme. As part of their work with food, pupils are taught how to prepare and cook foods and apply the principles of nutrition and healthy eating. Pupils will make food as part of their topic work, during our annual Bake Off week and in our after school cookery club.