Welcome to Reception 2- Fish Class
Staff Miss Smith,

Mrs Copland, Miss Harper and Mrs Stott
Messages:
PE lessons will continue this half term on Tuesdays. We have a football coach coming to tecah our PE this half term. Please can children come to school wearing PE kits every Tuesday from this date. Please can they wear jogging trousers rather than shorts and trainers (with velcro) so that they can still play outside as usual throughout the day. Please name all items.
OUR LEARNING JOURNEY
SETTLING INTO SCHOOL
We are so very proud of all of the new children, they have settled very well. From lining up at the beginning of their session to ending their day with a nice straight line ready to go home. The time in between is even more impressive. They are showing us how nicely they can share, they are able to follow our instructions and are learning new routines every day. They are forming positive friendships whilst exploring our inside and outside learning environments. The adults have really enjoyed getting to know your children and are looking forward to the next part of their learning journey.
During the past two weeks, we have been concentrating our efforts on The Prime Areas of Learning: Communication and Language, Physical Development and Social and Emotional Development. Week 3 will see the introduction of our Phonics, Maths and Topic lessons.
AUTUMN 1 - WHAT MAKES ME A ME?
The topic during our first half-term of school is called 'What Makes Me A Me?'. We will be learning about all the different things that make us who we are and how we are all unique and special. Our main text is 'What Makes Me A Me?' by Ben Faulks but we will read other texts everyday (fiction and non fiction) about starting school, families, pets. Both the inside and outside environments have been planned to enhance the topic. Look out for our 'All about me book' which we'd like families to complete together and return so that children can share them in the reading area.
We have decided to base some of our art work around self portraits and this half term our artist is Pablo Picasso! We will look carefully at our faces and then create self portraits using the correct colours using a variety of media, including photographs and magazine cuttings of facial features. In Mathematics we will begin by learning about sorting and matching and then we will learn about a number a week, learning everything there is to know about each number to provide a good foundation for our maths learning for the rest of the year and beyond. We will be learning how to subitise numbers, knowing how many there are just by looking (without counting). We are also asking 'what do you notice?' to encourage children to describe number patterns they see.
Our home corner is of great value to Reception children, they practise their expressive language, communication skills and role play. We have added playdough to this area and it has been extremely popular and valuable; the children all have their personal pot of playdough and take great care of it. Each morning we begin the day with 'Playdough Gym'; exercises to develop strength and stamina in little fingers - ready for handwriting!
Every area of the classroom and outside has drawing and writing materials available to the children, this enables us to encourage our children to practise their mark-making everywhere. Since the introduction of phonics, they are even more eager, displaying their learning on paper. We have noticed that a few children are also beginning to blend the sounds that we have taught, for example s-a-t, sat. We endeavour to recreate some phonics learning outside each day and our children are eager to demonstrate their understanding.
Please see above a selection of photographs taken during Autumn 1.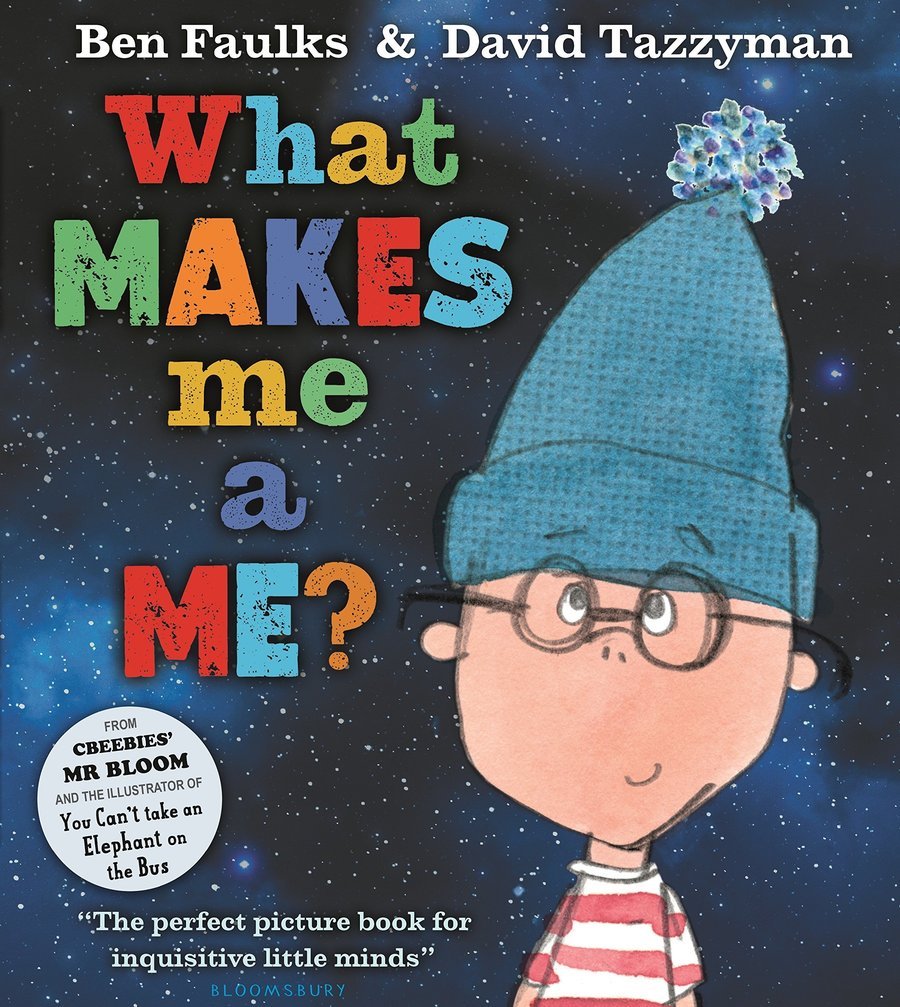 We are very pleased to report that we have been able to reintroduce rolling snack in Reception. This means that rather than sitting down on the carpet for snack at a set time children can access snack when they feel hungry. They are doing a fabulous job of washing their hands first and cleaning up after themselves r
Insert
slid
WHOLE SCHOOL ART PROJECT
All the children in our school have listened to a book called 'Only One You by Linda Kranz. This book celebrates how unique we all are. To enhance this learning the whole school have created a fish which has been displayed in our Hall. It really is fantastic. Maybe you might like to read the story again!
https://www.youtube.com/watch?v=QP3zX4pT8Mc
HELLO YELLOW DAY
On Friday 8 October, thousands of schools, offices and communities across the UK took part in #HelloYellow, raising vital funds to support the mental health of young people.
In our school we celebrated Hello Yellow Day. Lots of children and adults wore yellow at school and in our classroom we had a number of activities reflecting this important day. We read a lovely book called The Jar of Happiness by Ailsa Burrows - https://www.youtube.com/watch?v=CMtVKMfLE5M. The children loved this book and enthusiastically filled in their own 'Jar of Happiness' with things that make them feel happy. We had some lovely ideas such as 'a cuddle from Mummy makes me happy'; 'When I go to the seaside it makes me feel happy'; 'seeing my Grandpa makes me feel happy.' Some children also sent a special yellow message to their friend and others completed a heart picture illustrating things that make them happy.
AUTUMN 2 - DARK AND LIGHT
Our Topic for Autumn 2 is called Light and Dark. We have incorporated a number of festivals into this topic such as Diwali. Bonfire Night and Christmas and have looked thoroughly at a number of books including Funnybones by Janet and Allen Ahlberg and Pumpkin Soup by Helen Cooper. The children have also enjoyed a number of non fiction texts about nocturnal animals, festivals and winter.
In Phonics we have been learning all the phonemes and tricky words in Phase 2. The children have opportunity to practise their learning in all areas of the inside and outside classroom. Similarly, we participate in a rolling programme of reading over three days each week. Day 1 the children practise the phonemes and tricky words in the book. Day 2 they learn about prosody where the children try to use intonation and expression in their reading. On Day 3 we discuss the comprehension and the children answer simple questions about the text, sometimes locating the answer within the text. The reading sessions are very short and we are delighted to see some of our children practising the skills taught, independently in provision.
In Autumn 2 we have been learning about numbers up to and including 5. The children have learned 2 shapes too to correspond with the numbers learned. They are familiar with some simple mathematical language such as plus, minus, equals, one more, one less, subitise and we are very impressed with their understanding an usage of such language.
We have also begun our PE lessons. During Autumn 1 the children learned about keeping safe, how the heart and body react to exercise and moving in a variety of ways.
Photos to follow:
CHRISTMAS CELEBRATIONS
We think, despite restrictions, we have managed to celebrate Christmas this year in Reception. The children have all made gifts to take home, enjoyed their Christmas Dinner, danced and partied and also performed an amazing Nativity to one visitor per child. We are so proud of our little children; they have only been in school for one term!
SPRING 1 - ONCE UPON A TIME
Our topic for Spring 1 is called 'Once Upon a Time'. It's a very popular topic with our children - and staff! To introduce the topic we use a book called 'Mixed Up Fairy Tales' by Hilary Robinson Mixed Up Fairy Tales - YouTube. The children have loved this book which has allowed them to use their imagination mixing up the fairy tales they already know and discovering new ones. We have looked at Little Red Riding Hood, Goldilocks, Jack and the Beanstalk etc. Our role play area has been magically turned into the Giant's Castle; each of our areas reflecting a specific fairy story. The children have been inspired to use their imagination and emergent writing to create little books, menus for the giant and plans for houses for The Three Little Pigs, castles and palaces. We have also included some non-fiction texts and photographs in some areas of the classroom such as the Royal Family, castles etc.
To enthuse our children on the first day of Spring 1 and before the introduction of our topic, we had a visiting pantomime. They performed Little Red Riding Hood. Our children loved this and coped very well with a few loud noises and bangs!
Mathematics has included lots of practical experiences this half term. This has incorporated capacity, 3d shape, pattern, time and money. The children have also experienced counting up to 8 objects, number bonds to 8, odd and even numbers, one more one less. Mathematics is often reinforced outside the classroom and in our PE lessons.
We have also enjoyed a number of science projects during our topic. We have planted beans and made a bean diary; watching carefully the beans as they change. The favourite of lots of children has been making and then decorating gingerbread people. We have been told that they were delicious!
Our chosen artist for this topic was Quentin Blake. The children have really enjoyed looking at some of his illustrations and we have been very impressed with their careful pencil sketches and then colour washing with watercolours.
We have perfected the circle dance and song 'There was a Princess Long Ago...' during our PE lessons and each child has played a part in this song. We have also practised ball skills, disco dancing and Chinese dancing in our PE lessons.
Photos to follow:
End Point of Topic - Making Gingerbread People!
SPECIAL DAYS IN SPRING 1
We have celebrated a few special days during Spring 1. Just a reminder:
PANTOMIME
We watched Little Red Riding Hood on the 6 January - a great start to our topic.
CHINESE NEW YEAR
This year it is The Year of the Tiger. We had lots of fun activities in and out of the classroom; we dressed up, tried Chinese food and participated in lots of craft activities. In PE we danced a Chinese dragon dance using ribbons.
NUMBERS DAY FOR NSPCC
We had great fun celebrating numbers. We dressed up and had lots of fun playing number games with our friends. Our teachers won the 'best dressed competition'!
VALENTINE'S DISCO
We had lots of fun at our Valentine's Disco. We listened to The Conga by Gloria Estefan and Miami Sound Machine and then we had a Conga dance around the classroom. We also played pass the parcel - and everyone was a winner!
RED DAY
In support of Leeds Children's Heart Surgery Ward we wore red on the last day of Spring 1. We had a fashion show and participated in lots of fun activities. In the afternoon as a special treat, we had a movie and a snack!
Photos to follow:
SPECIAL DAYS IN SPRING 2:
We try to make every day special for our children, but of course some days are a little bit more special than others. During the last half term we have enjoyed many special days:
FARM VISIT
Our children loved petting, feeding and playing with the farm animals.
RED NOSE DAY
We had a great day learning about and celebrating Red Nose Day.
BALANCE BIKES
Our children absolutely loved their time on the balance bikes. They tried so hard and were all very pleased with themselves.
FOOTBALL LESSONS
Matt, our very own football coach has been teaching us football skills. We have listed really well and now we are fabulous footballers!
WORLD BOOK DAY
We had fun dressing up as characters from our most loved books.
Photos to follow:
Balance Bikes
Football - P.E
World Book Day! - photos to follow
Spring 2- Seasons on the Farm ...
Find out about what we will be learning about this half term and how you can help at home below.
Chicks!
In Reception we have been looking after 6 chicks for our Farm Topic - we had a zoom call with the farmer to see where the chicks would be returning to. We were able to have a tour of the farm and ask the farmer questions about the chicks. We learnt we were looking after rare species of chicks as some were nearly extinct! Great new vocabulary that we were able to use in our writing!
Farm Visit!
Summer 1 Blue Planet ...
In Summer 1 we will be learning about our 'Blue Planet'... please see below to find out more about this and how you can help at home... (please scroll down to see both pages). On Tuesday 26th of April we will be taking part in a 'British Rockpool Experience' and getting to learn about and handle some of the creatures we might find in rockpools around the British Coast!
This will lead into our work on the story 'Sharing a Shell' by Julia Donaldson.
AQUALEASE - ROCK POOL EXPERIENCE - we had the opportunity to handle a range of sea creatures such as crabs and starfish! We were then able to do some independent writing. Photos to follow:
FUN RUN 2022 - We are so proud of the children, they completed their first fun run on the viaduct! Well done everyone! Such a great achievement. Photos to follow:
Forest School May 2022
The first thing we did was line and practiced our counting before we went down to the woodland area.
Once we got into the woodland area we all sat in a circle and spoke about the different seasons. We spoke about what happens in each of the seasons and we spoke about the fact it's now Spring.
After a group chat, Lizzie read us a lovely story called "The Tiny Seed." We spoke about the Author of the book and how the pictures look familiar because the book is written by the same person who wrote "The very Hungry Caterpillar".
Throughout the story we had group discussions about the seasons, how seeds travel, all the different things that can happen to seeds before they are planted and what can happen after they grow.
Once we had finished the story and discussions, we walked along to the other side of the woodland area, counting the flowers as we went.
Then we then had a turn at planting our own sunflower seeds. We got to choose whether we wanted to plant a "velvet queen", "beauty paquito" or a "little dorrit".
The first thing that we did was fill our pot with soil, we then used our pointing finger to make a hole, we placed a seed in the hole and then covered it with soil and watered it.
After our planting we had some free time to explore and play.
We found worms, woodlice, spiders and slugs. We had a turn on the tree swing. We even played hide and seek. Some of us even climbed trees!
Blue Planet topic - maps
The children have shown a keen interest in making maps. We have looked at a range of maps, learnt about their history and why we use them. Children have used the outdoor area to create 'Dinosaur Island' maps. The children enjoyed making large scale maps such as road maps for their cars to drive on. Photos below.
Clay Shells -
To enhance our learning of our current Topic, Blue Planet we have made some sea shells today using clay. The clay was quite hard so we needed to use lots of slip when moulding. First we made a spherical shape using our hands or clay board to roll it. Then we rolled the clay into a long sausage. We tried to coil our clay to make the shell shape, again using lots of slip to ensure our clay remained malleable. Finally we used tools to decorate our sea shells. We have learned and used a number of new words today 'coil' and 'slip'
Later in the week we will write and draw about our experience and hopefully we can remember the new words we have learned.
We will also paint and glaze our shells.