WELCOME TO RECEPTION 1 AND 2
THIS IS OUR LEARNING JOURNEY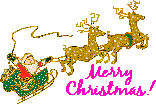 AUTUMN 2
Our topic for Autumn 2 has been Light and Dark. This has certainly proved to be very popular for our children! They have explored and celebrated Bonfire Night, Diwali and Christmas. The book used to enhance this learning has been well loved; Funnybones, by Janet and Allan Ahlberg. The learning environments both inside and out have been carefully planned to achieve excited and independent learners. The activities include a home corner celebrating festivals, a light box, Funnybones house, malleable area making various ornaments associated with the festivals, reading areas enhancing the topic, outdoor dark dens and sheltered area for writing. These are just a few of the super areas the children have chosen to explore. There are opportunities inside and outside the classroom to reinforce the maths, phonics and writing practised daily.
Together with all the fabulous activities in their classrooms and outside, the children have also been involved in some whole school activities. We have enjoyed a Maths Shape Day, Science Day, Children in Need Day, watched various live performances throughout the half term and of course, performed in the Nativity in front of the whole school, parents and carers. We are so very proud of our Reception children!
READING AND PHONICS
We have now started to teach phonics and the boys and girls are thoroughly enjoying their lessons. We endeavour to make them as interesting as possible. We have noticed that some of our children are now using the phonics they have learned so far; segmenting and blending the sounds as we listen to them read. We aim to read with our children every week individually but they practise reading every day in phonics. We plan our learning environments very carefully ensuring there are reading and writing opportunities in all areas. Please try to read with your child every day because it really does make a difference.
AUTUMN 1
The boys and girls have settled well since their first day at 'big school'. They have met lots of new teachers, made many new friends, learned our simple routines and are now sitting on the carpet for short lessons such as phonics, mathematics and topic.
We are reading a book called 'What Makes Me A Me' by Ben Faulks and David Tazzyman. We base very much of our learning around this story during Autumn 1. The children have made their own books about themselves, used mirrors to paint self portraits, built houses using both small and large construction and used paper plates to make faces. In the snack area they have sorted food into healthy and unhealthy. During our mathematics lessons the children have looked at numbers on birthday cards and other significant numbers in the environment such as door and bus numbers. They have also looked at 2d shape; creating pictures of people with simple 2d shapes. In our reading areas we have an assortment of fiction and non-fiction books enhancing the topic 'What Makes Me A Me' for the children to share with adults, with each other or by themselves.
The children have access to our outside area during all weathers and we have also tried to take our topic outside by providing other exciting opportunities for learning. Activities outside include self portraits using chunky chalk on the playground, painting self portraits, home areas, large construction, water, sand and sand kitchen.
The children have access to two role play areas: The Home Corner in Reception 2 and an enhanced role play area in Reception 1 which this half term has been a hospital. These area are especially rich in expressive language and we can hear the children use their own real life experiences in play situations.
We have begun our phonics lessons and already some of our children are beginning to blend short words. There are opportunities all around the classrooms and the outside area to practise. The chunky chalk is particularly popular outside and the writing areas are very popular in both classrooms, though there are opportunities to read and write in every area of both classrooms and outside.
The children have enjoyed their PE lessons where they have practised moving around in a variety of ways during their warm up sessions and they have listened carefully to the rules of our simple games. All the boys and girls have had the opportunity to visit our little woodland area with our forest school practitioner.
We would like to say a huge 'thank you' to those parents and carers who were lucky enough to join us for lunch and afternoon play session at the beginning of the term.
Below is a collection of photographs taken during your child's first half term at school. Enjoy!