Our Lower KS2 Classes are........
Year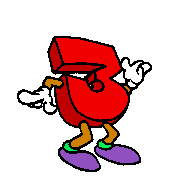 /
Miss Preston, Miss Brown & Miss Housley.
Our Autumn 1 topic is

Crime and Punishment
Click here to see our Autumn 1 Medium Term Plan and Curriculum Map
This is the book our English work will be based on.
On a mean street in a mean city, a thief tries to snatch an old woman's bag. But she finds she can't have it without promising something in return – to "plant them all". When it turns out the bag is full of acorns, the young thief embarks on a journey that changes her own life and the lives of others for generations to come. Inspired by the belief that a relationship with nature is essential to every human being, and that now, more than ever, we need to renew that relationship, The Promise is the story of a magical discovery that will touch the heart and imagination of every reader, .
The children in year 3 and 4 are currently taking part in a 6 week crime investigation workshop. Over the six weeks the children are working with police officers to investigate and hopefully solve a crime. The workshop includes writing questions to witnesses, reading witness statements, watching CCTV footage and formulating lines of inquiry. Through this work the children are developing their problem solving, reasoning and communication skills.