Our Lower KS2 Classes are........
Year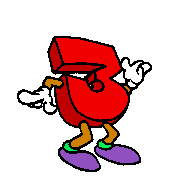 Miss Headley & Miss Brown, Year
Mr Singh
In Maths, Year 3 are multiplying and dividing.
Our current Learn By Heart target is:
I can recall and use multiplication and division facts for the
3, 4 and 8 multiplication tables
Here are some activities to help you....
Solving a division problem with the Chuckle Brothers
Despite the black ice Year 4 finally performed their Christingle Assembly.
We also have videos of the Assembly but the file is quite large. If your child brings in a flash pen after the holiday they can be transferred to that.
Using resources helps us in Maths.
Our topic in Autumn was Wonderful Water
We are enjoying reading The Twits by Roald Dahl
Year 4 have been coached in Gymnastics by Nicola Robinson, Coach at Ilkley Gymnastics Club.
In Year 4 we worked on our portraits with Mrs Scott.
Year 4 had a Water Safety Talk -