WELCOME TO RECEPTION 1 AND 2
THIS IS OUR LEARNING JOURNEY
Enter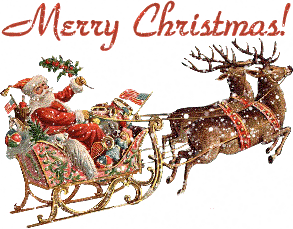 text...
CHRISTMAS CELEBRATIONS
We've had such a lovely time planning for Christmas in Reception 1 and 2. We have learned about the Christian story of Christmas, practised and performed a Nativity play called Prickly Hay, made some very special gifts and enjoyed our Christmas party - where we welcomed a very special visitor!
We would like to wish everyone a Peaceful Christmas and Happy New Year.
AUTUMN 2
This half term our topic is Light and Dark so we have chosen the book Funnybones by Allan Ahlberg to support the children's learning. The boys and girls have chosen their own activities to take their learning to the next stage. Scary skeletons can be seen in the classrooms made from artstraws and white paint, the children have produced their own little books telling the story of Funnybones and we have also practised acting out certain parts of the story. Hopefully the acting will be a good introduction to our Christmas Nativity Play! Halloween, Bonfire Night and Diwali celebrations also help to enhance our topic of Light and Dark.
Additionally, the whole school remembered the 100 year anniversary marking the end of Word War 1. Our children watched a number of sensitive, age appropriate videos and made poppies, some of which are displayed in the classroom. We all visited Charlotte's Garden where the children sat peacefully thinking about their learning and reflecting.
READING AND PHONICS
We are now into our second half term of phonics and the boys and girls are thoroughly enjoying their lessons. We endeavour to make them as interesting as possible. We have noticed that some of our children are now using the phonics they have learned so far; segmenting and blending the sounds as we listen to them read. We aim to read with our children twice a week individually but they practise reading every day in phonics. When planning our classroom environment we try to incorporate short words which can be blended. Please try to read with your child every day because it really does make a difference.
AUTUMN 1
The boys and girls have settled well since their first day at 'big school'. They have met lots of new teachers, made many new friends, learned our simple routines and are now sitting on the carpet for short lessons such as phonics, mathematics and topic.
We are reading a book called 'What Makes Me A Me' and base very much of our learning around this story. The boys and girls have made their own book based on our topic book, we have had whole class and group discussions about what makes them special and they have painted self-portraits. We have begun our phonics lessons and already some of our children are beginning to blend short words. They make us feel very proud! In mathematics we have practised numbers to 10, and making sets to 10, pattern, and 2 dimensional shapes. We even made our own volcano to enhance this story!
The children have enjoyed their PE lessons where they have practised moving around in a variety of ways during their warm up sessions and they have listened carefully to the rules of our simple games. All the boys and girls have had the opportunity to visit our little woodland area with our forest school practitioner. Unfortunately, they have had to make very good use of our 'all weather' all in one outfits!
Below is a collection of photographs taken during your child's first half term at school. Enjoy!